Valves in PVC-U for different applications
Description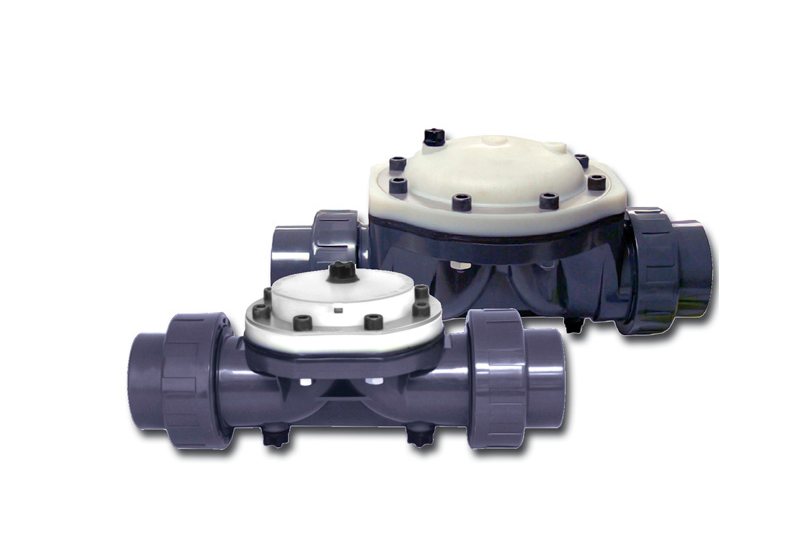 Cepex offers a wide variety of PVC-U valves for different applications and some very specific uses:
Rotary disc valves for the flow change in an installation.
Drain valves for tanks and deposits.
Knife gate valves for installations in small spaces (spas, caravans…).
Hydraulic valves for irrigation.
Angle seat valves regulator, check, and strainers for vertical installations.
Air vacuum relief valves to avoid water hammers, etc. in any installation.
Specifications
Model
Sizes
Materials
Pressure
Unions
Actuation
+ Info
Rotary Disc
D50-D63
PVC-U
PN10
Solvent socket
Manual
Electric
Drain
1/4"-3/4"
PVC-U
PN10
Threaded
Manual
Knife gate
D50-D110
PVC-U
PN3,5
Solvent socket
Threaded
Spiral barb
Manual
Hydraulic
D63-D90
PVC-U
PN10
Solvent socket
Threaded
Hydraulic
Solenoid
Angle seat
D20
PVC-U
PN16
Solvent socket
Threaded
Manual
Air vacuum
1"1/2
PVC-U
PN12
Threaded
Double effect
Do you want to know more about our products?
Contact us and a technician will solve your problems