Risolviamo i tuoi bisogni
Cepex is the brand for the fluid handling market belonging to the Fluidra group. One of the leading european manufacturer of valves and fittings in thermoplastic materials.
Dedicated to the swimming pool, irrigation and industrial markets, we distribute our products worldwide with the Fluidra commercial network and presence in 46 countries with 136 sales branches.
La nostra filosofia
Cepex concentra tutta la  propria attività nell'offrire al mercato soluzioni efficaci, basandosi su cinque principi che danno come risultato  un prodotto altamente competitivo e affidabile: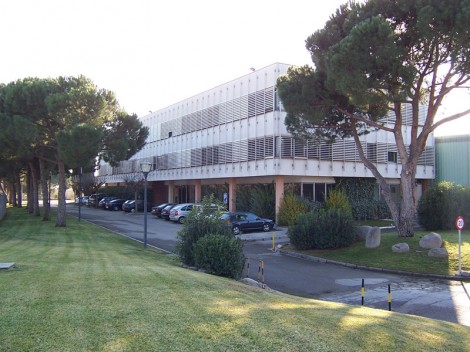 Ricerca
Per emergere nel mercato attuale, le imprese devono rispondere rapidamente alle sempre nuove necessità del cliente. Per questo, Cepex punta sull'innovazione e ricerca continua appoggiandosi al costante lavoro del dipartimento R+S che sistematicamente analizza le differenti necessità del mercato per offrire prodotti che apportano soluzioni reali a necessità concrete.
Tecnologia
Il processo produttivo, dal concepimento del prodotto fino alla consegna al cliente, si sviluppa utilizzando la tecnologia più avanzata per garantire la massima qualità riducendo al minimo gli errori. Per questo, Cepex Holding dispone di:
Fabbrica propria per la realizzazione degli stampi
Macchine ad iniezione, robot ed automatismi di ultima generazione
Centro logistico automatizzato
Servizio
Il servizio al cliente è la base del lavoro delle risorse umane e l'obiettivo di tutte le società che formano il gruppo. Il cliente ha a sua disposizione una collaudata équipe tecnica e commerciale per la risoluzione di qualsiasi dubbio o richiesta inerente il prodotto ed al suo funzionamento. Il continuo impegno per migliorare il servizio ha portato alla creazione nel 2003 di un centro logistico di 55.000 m2 di superficie dotato dei sistemi più avanzati di stoccaggio e movimentazione automatica con capacità di 20.000 pallet.
Qualità
I processi produttivi si basano su di un sistema di qualità totale, avallato dalla certificazione ISO 9001. Tutti i prodotti sono sottoposti a severi controlli, che includono una verifica del 100% di tutti i tipi di valvole. Per questo motivo Cepex ha potuto ottenere numerose certificazioni di qualità, rilasciate da organismi di elevato prestigio mondiale.
Politica ambientale
Cepex è un'impresa rispettosa dell'ambiente le cui preoccupazioni sono particolarmente incentrate sui mezzi produttivi al fine che tutti possiamo godere di un ambiente più gradevole. Per raggiungere i nostri obiettivi si applica nelle nostre imprese produttive un Sistema di Gestione Ambientale basato sulla norma ISO 14001 tramite il quale vengono monitorate tutte le attività e i processi che hanno un impatto sull'Ambiente.