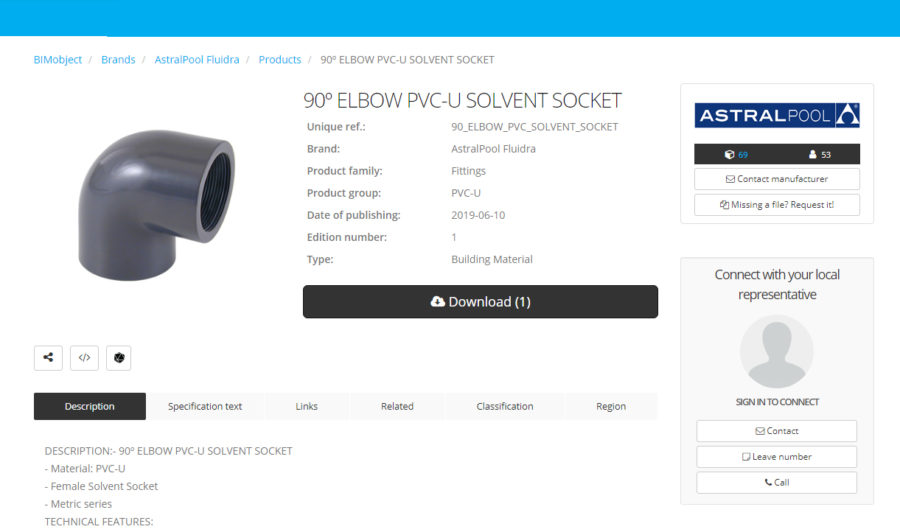 Cepex has started to create its library of BIM files in Revit format for direct integration into projects.
We start with the most common products and, little by little, we will expand the selection with all the products manufactured.
The use of the BIM methodology has allowed us to verify several advantages compared to the traditional methodology of projects design, we hope this action will be an advantage for any client who has to carry out their projects using our products. You can access the library of BIM files, as well as the rest of products manufactured by Fluidra in the following link.